What is WashPal
WashPal LLC is a solution provider and car wash controller manufacturing company.
What is WashPay v1.0
WashPay v1.0 is the fix for chase paymentech netconnect credit card processing so that all transaction becomes SHA2 TLS v1.2 compliant.
Who should take this solution
Any organization in car wash, hotel, motel or hospital industry who uses 3rd party card processing software that are not being fixed by the original manufacturer can avail our solution.
If you have any of the following models of Point-Of-Sale computers: Swipe-N-Clean, Swipe-N-Clean-Touch, Entry Wizard I (touch screen), EW II, EW III, Swipe-At-The-Bay, S@TB etc. and recently been disabled in taking credit cards or your courtsy extension for SHA-2 implementation is about to expire you may avail our solution as well.
Is WashPal v1.0 Chase certified
Yes, WashPay v1.0 the TLS v1.2 / SHA256 solution has gone through the Chase verification process and certified by Chase Paymentech. This has been implemented in several kiosk, pay station and car wash controllers including Jim Coleman Company's Swipe N Clean (server and touch screen), Entry Wizard, EW2.0, EW3.0 and Swipe at the bay.
Is WashPal v1.0 been used by any kiosk / pay station
Yes, over hundreds of kiosk and pay station including Jim coleman car wash equipments are using our solution.
Does WashPay invalidate original software support
No. It should not.
WashPay v1.0 works out side of the hardware and software. i.e. WashPay is software and hardware independent and does not interfere with the existing software or hardware or the card processing information. There is no installation or download of any kind. Merchant account also remains the same. In one single word, everything stays as is.
How does it work then?
WashPay v1.0 provides point to point industry standard top of the line point to point encryption so that your transaction becomes SHA2 TLS v1.2 compliant.
We only need the LAN and public IP of each your device or equipment.
When a credit card is swiped at your side your machine calls us and we take care of the rest.
How much does it cost
Our price is one time for life of your device and very competitive.
Please call us (713)-999-9048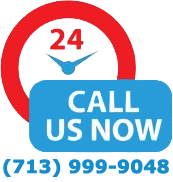 or email sales@washpal.net to get a quote. We are available 24/7 to support your needs.
What is SHA-2 and why do I need to update my payment processing solution?
Secure Hash Algorithm-2 (SHA-2) is a more secure algorithm designed to better protect your customers' information. Because we're implementing the new SHA-2 standards, your payment solution's software needs to be updated to continue processing payments.
Potential weaknesses have been identified in the older SHA-1 algorithm, so the industry is switching to SHA-2, which is more secure.